This Cuban Tostones Recipe is a guide to making Cuban fried plantains right at home. Easy to follow and so delicious. Let's jump in.
Why do we love Cuban Tostones?
Tostones are made from plátanos. A plátano is used to make many Latino dishes. They can be be steamed, baked, or broiled. The absolute best way (In our opinion) is to fry them. Fried plátano, or Cuban Tostones, are an essential part of any Cuban diet.
Tostones are a savory, starchy side dish. crisp on the outside, soft on the inside, and just the right amount of salty on top. You might say, "What do they pair well with?" and the answer is Absolutely Everything!
What Do Cuban Tostones Pair With?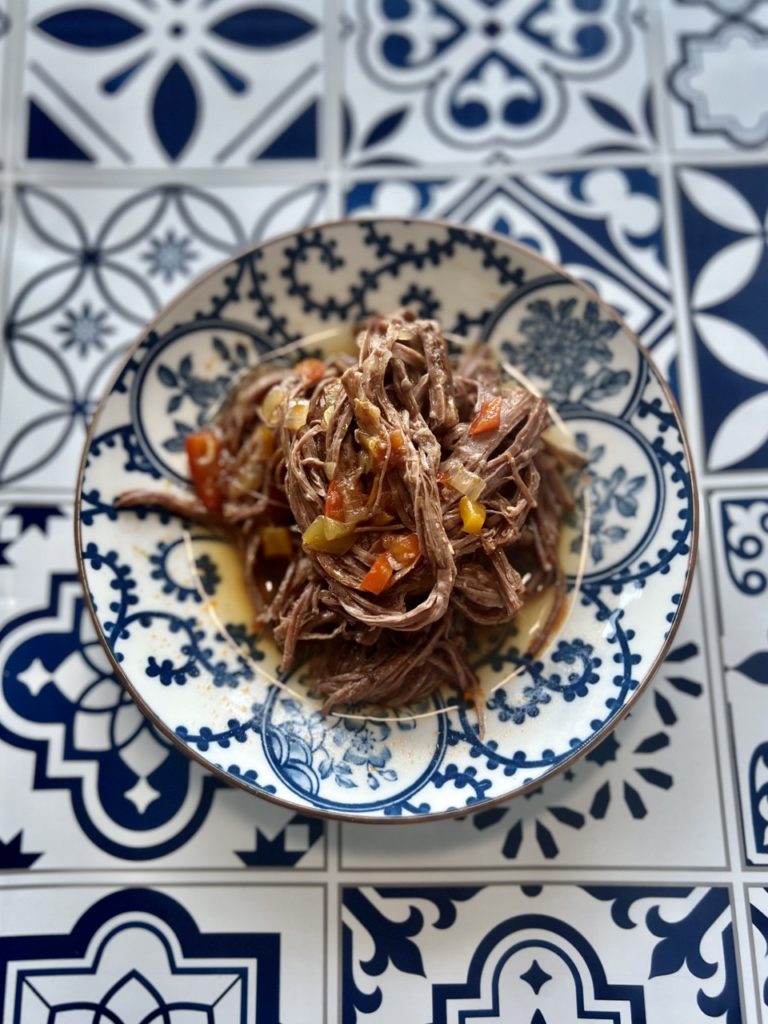 Instant Pot: Ropa Vieja, Cuban Class: Vaca Frita, Fricase de Pollo , Arroz Con Pollo, Classic Picadillo and Pollo Empanizado
There is a trick that will guarantee the crisp. You need to make sure you dip them in salty water before the second time you fry them. That little dip ensures that golden crust. Making tostones is a two step process but it's a minimal effort for a big yummy taste!
Find our Reel on Instagram where we take you step by step through making the perfect Cuban Tostones HERE
Abuela's Cuban Tostones
Course: Sides
Cuisine: Cuban
Difficulty: Easy
Ingredients
2 green plantains


2 cups water

2 tsp sea salt plus more for serving 

 1 – 2 cups of canola oil or avocado oil 
Directions
In a large bowl combine water and salt. Set aside. 

Cut the ends off the plantains and peel the skin. Cut the plantains into 1 1/2-inch thick slices. 
Preheat oil in a frying pan at medium heat. Gently place each of the slices into the oil and fry for approximately 3 minutes until slightly golden. 

Remove the plantains and drain with a paper towel. Individually place the cooked slices inside a zip bag. Smash each plantain with a plantain press or heavy pot while they are warm. Set aside. 
Dip each piece in salty water. Set aside
Fry in oil for another 3-5 minutes until golden brown.

Sprinkle with salt and serve warm.