This Pumpkin Spice Baked Brie Recipe is what you have been looking for. It is the perfect addition to any appetizer spread, or to serve on or alongside your Charcuterie Board. (We love assembling Charcuterie Boards, check out our latest one HERE)
It's the perfect appetizer for a dinner party. It looks very impressive but doesn't take too much effort. You can assemble ahead of time and bake as your guests are walking through the door. Once the pumpkin is roasted (Find our tips for Roasting a Pumpkin HERE), which you can do a few days in advance, the recipe comes together in less than 30 minutes. 
We love this Pumpkin Spice Baked Brie, because it gives the the typical baked brie appetizer a new look. It just looks fancy, cradled into a small pumpkin. These are all the flavors we love in one dish. You have the pumpkin, gooey cheese and sweet honey all mixed with classic fall spices.
Take advantage of making this dish in the fall when the pumpkins are perfectly ripe and "pumpkin spice" everything is always welcome on the table.
Interested in our other Appetizer Ideas?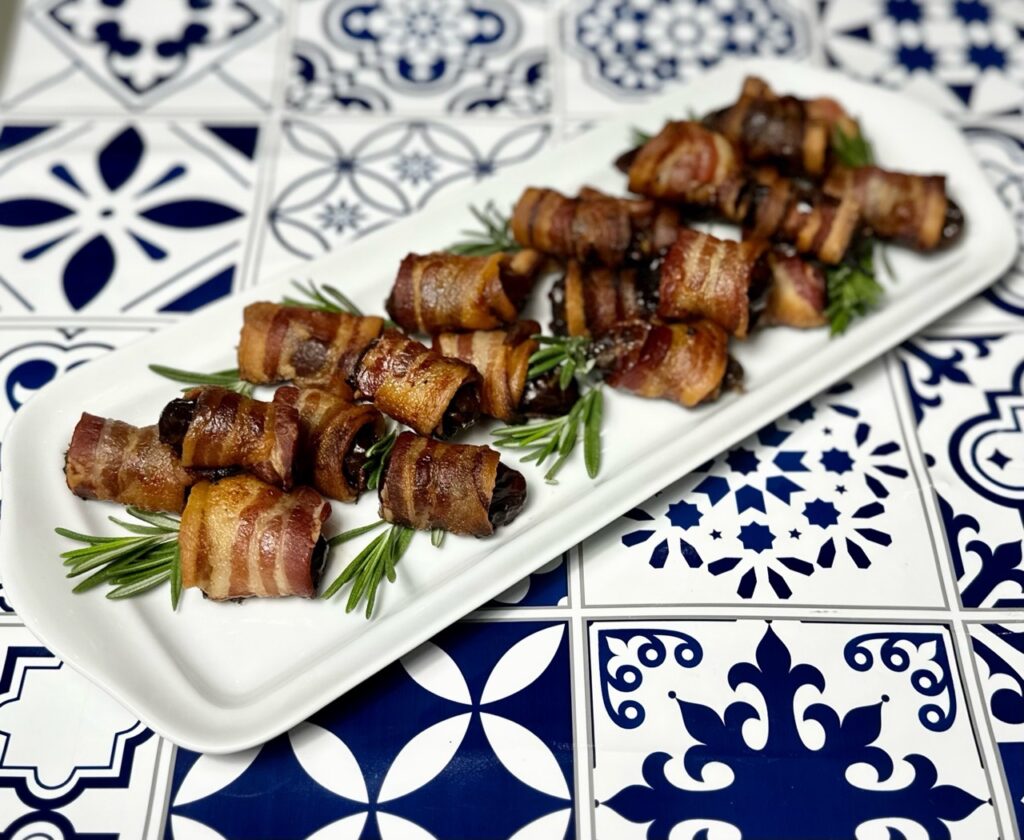 Pumpkin Spice Baked Brie
Course: Appetizers
Cuisine: American
Difficulty: Easy
Ingredients
1 small buttercup pumpkin or kabocha squash, about 3 pounds


½ cup honey 

2 tablespoons of unsalted butter, melted 

½ teaspoon of pumpkin pie spice, divided

½ teaspoon of salt, divided

8 oz wheel of brie cheese, trim the rind on the sides and on one side. 

Garnish: fresh herbs, flakey sea salt, bread and crackers
Directions
Preheat the oven to 400 degrees. 
Cook the pumpkin according to the instructions in our how to roast a whole pumpkin. For a small pumpkin it should be about one hour. You want a knife to easily insert the pumpkin. 

Remove the top and seeds from the pumpkin once it is cooled. 
Mix ¼ teaspoon of pumpkin spice mix and ¼ teaspoon of salt into the butter. When it's totally mixed, use a brush to spread the butter mixture on the inside of the pumpkin and on the outside if there is extra. 

Fit the brie into the pumpkin. It should fit just right or trim it more if necessary.
Add the remaining pumpkin spice and salt to the honey. Mix it in until completely combined. Pour over the cheese.
Bake for 18 to 20 minutes until you see the cheese soften and the honey bubble.