Tarta de Santiago is a divine dessert that is somewhere between a dense buttery tart and a crumbly cake. So light and delicious. It is more than just a beautiful treat, it stems from a special Spanish tradition.
Tarta de Santiago is served all year round in Spain in honor of St. James. Throughout the year, people take hike the "Camino" as they make a pilgrimage to Santiago de Compostela, Spain. The pilgrimages start in different places, but they all end in Galicia and with this delicious almond cake.
This Recipe is perfect for a special occasion, and the cake is light enough to serve with afternoon coffee.
If you are looking for other Dessert Recipes to have with your afternoon coffee Try: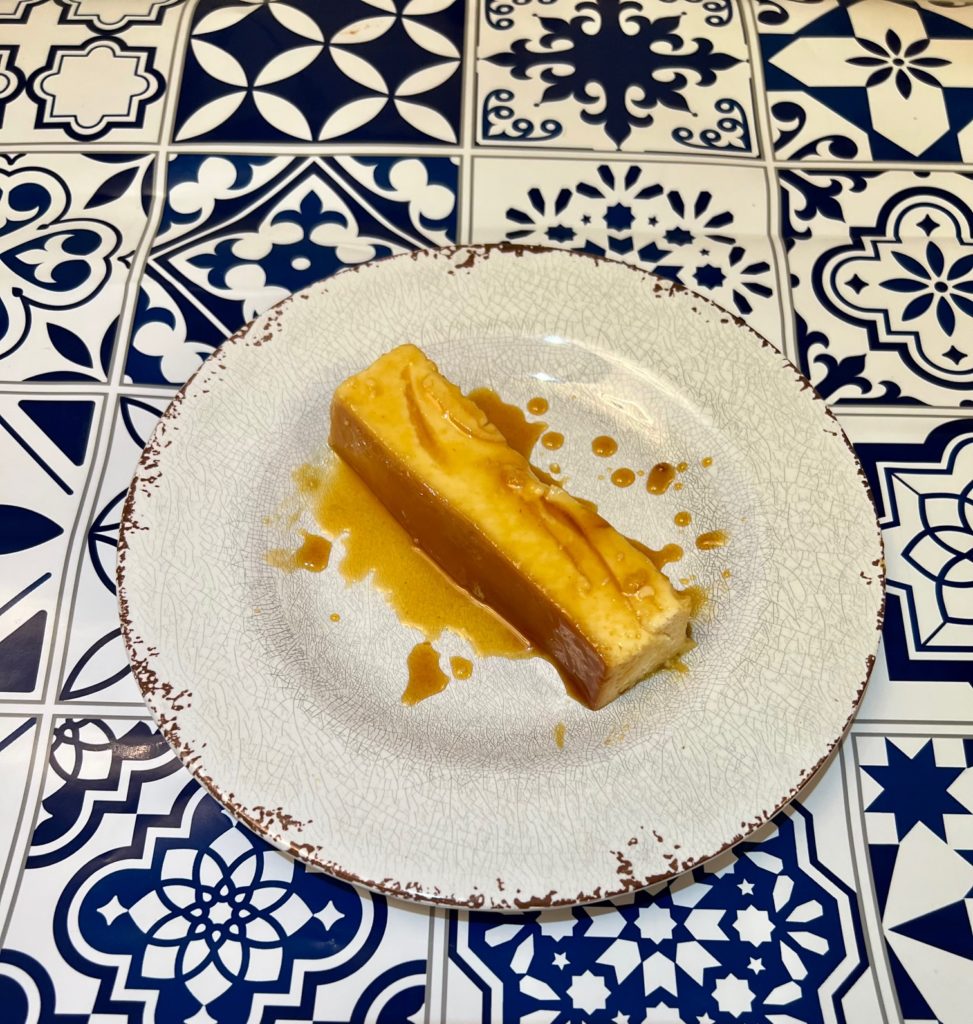 Our Tips for Making Tarta de Santiago
If you want to make this gluten free you can sub the all purpose flour for more almond flour. It will taste just as good. Just expect it to be more dense.
To make the cross Ani used a stencil cut out, and you can do the same with any shape you might want to use. It's also an option to just cover it all with powdered sugar and call it a day.
Tarta de Santiago
Course: Desserts
Cuisine: Cuban, Spanish
Difficulty: Easy
Ingredients
2 cups of blanched almond flour


3/4 cup of unbleached all purpose flour


1 teaspoon baking powder


1/4 teaspoon of fine sea salt


1 cup, 1 tablespoon of sugar


8 tablespoons of unsalted butter, softened at room temperature


4 eggs


Zest of 1 lemon


Zest of 1 naval orange


2-3 drops almond extract


2-3 drops of vanilla extract


Garnish – powdered sugar
Directions
Preheat oven to 350 degrees. Grease a 10-inch tart pan or a spring form pan with butter or spray.

In a medium bowl, whisk together the almond flour, all purpose flour, salt and baking powder. Set aside.

In a large bowl, cream together the butter and sugar for 3 -5 minutes with a handheld mixture. It should be very light and fluffy. Then add the eggs one at a time and beat for another 2-3 minutes.
Add the extracts and zests. Scrape the sides of the bowl and beat again so everything is properly incorporated.

Add the flour mixture to the butter mixture and beat with mixer until it is just incorporated. Fold in whatever is left on the sides of the bowl with a rubber spatula.

Pour mixture into the greased pan and bake for 20-30 minutes until a toothpick comes out clean. Cool on a rack.

Turn the cake over on the flat side. A traditional tarta de Santiago is decorated by leaving an image of the Santiago de Compostela cross in the middle and surrounding it with a heavy dusting of powdered sugar. Use an image online to make the stencil. This dessert is also delicious served with some berries or sliced citrus.