This Cuban Salsa Recipe: Olive Salsa Verde is a quick guide to making a little salsa with a big bite.
A great Cuban Salsa Recipe may be just what you are looking for to spice up your usual weeknight dinner. Sometimes it's hard to break out of the usual things we cook – the weeknight baked chicken, the go-to fish in the air fryer, the roasted vegetables. This Olive Salsa Verde is one of those sauces that can jazz up those weeknight staples. It will make any protein or side taste different and extra special. 
We love it paired with: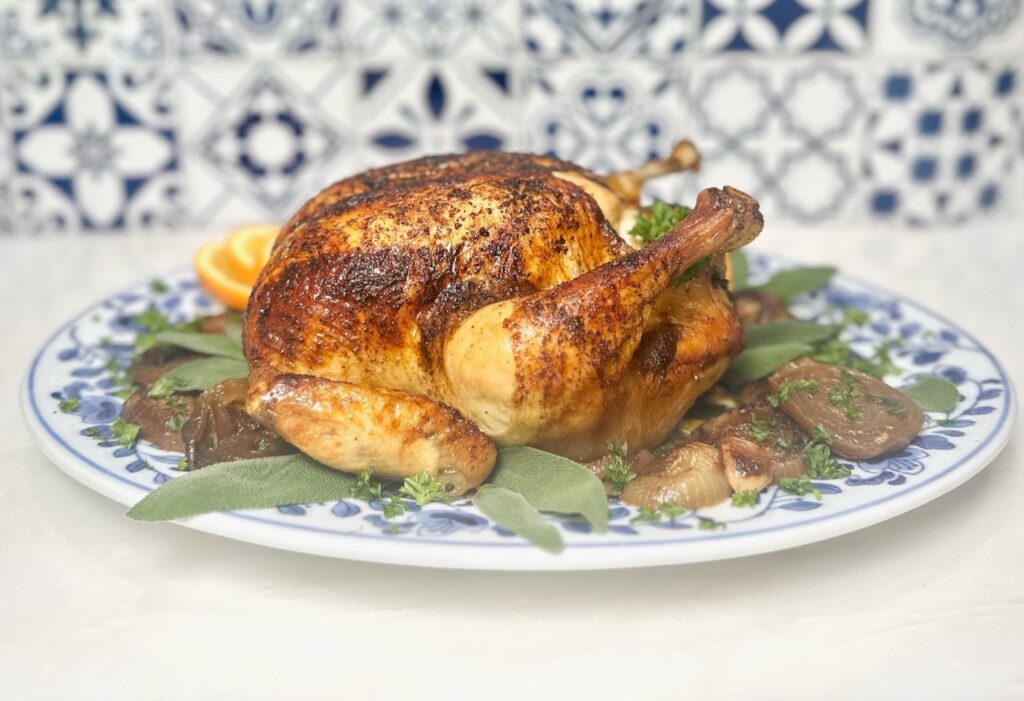 Why We Love Olive Salsa Verde
The reason we love this salsa is first it's saltiness is balanced perfectly with the parsley and the white wine vinegar. The flavors come together and immediately give a big flavor infusion to anything you add it to.
It also comes together fairly easily. The hardest part about this recipe is chopping up the olives. Outside of that you are just combining everything into a bowl and giving it a little bit of time to come together.
We love recipes that bring different flavors together but also don't involve too much work for the big reward.
If you love Sauce check out some of our other favorite sauces:
Cuban Salsa Recipe: Olive Salsa Verde
Course: Sauce
Cuisine: Cuban
Difficulty: Easy
Ingredients
2 cups fresh parsley, finely chopped


1/2 cup castelvetrano olives, pitted and roughly chopped or halved

1/2 cup red pepper stuffed manzanilla olives, roughly chopped or halved

4 scallions, trimmed and thinly sliced in rounds

1 clove garlic, minced

1 tablespoon of capers

2 tablespoons of white wine vinegar

1 ½ cups of extra virgin olive oil

1 teaspoon of salt and freshly cracked pepper
Directions
In a bowl, place all the ingredients and stir well.
Taste. Adjust more acid or salt and pepper if needed.
Let it sit for at least 10 minutes before serving. Any leftovers will keep in the fridge for 2-3 days.