Mango Marmalade is the answer to mango season. When mango season is in full swing in Miami, we can't keep up with them. If you know someone with a mango tree, chances are they are dropping a bag off for you at one point or another. It's the best. But there's only so much mango you can slice and eat. You need to find other ways to use them.
When we were younger, my mom would make "mermelada de mango" all the time. It was the best because we always had it in the fridge or in the freezer to snack on"

– Ani
Mermelada de Mango or Mango Marmalade is essentially mango jam. So think of all the wonderful thins you can do with jam. You can stuff the mango marmalade into empanadas, make puff pastry pastelitos or make a plain cheesecake (or buy one) and spread the marmalade on top.
Growing up we would just smear some cream cheese on a plate, top it with the marmalade and serve with Cuban bread or saltines. Sometimes simple is better.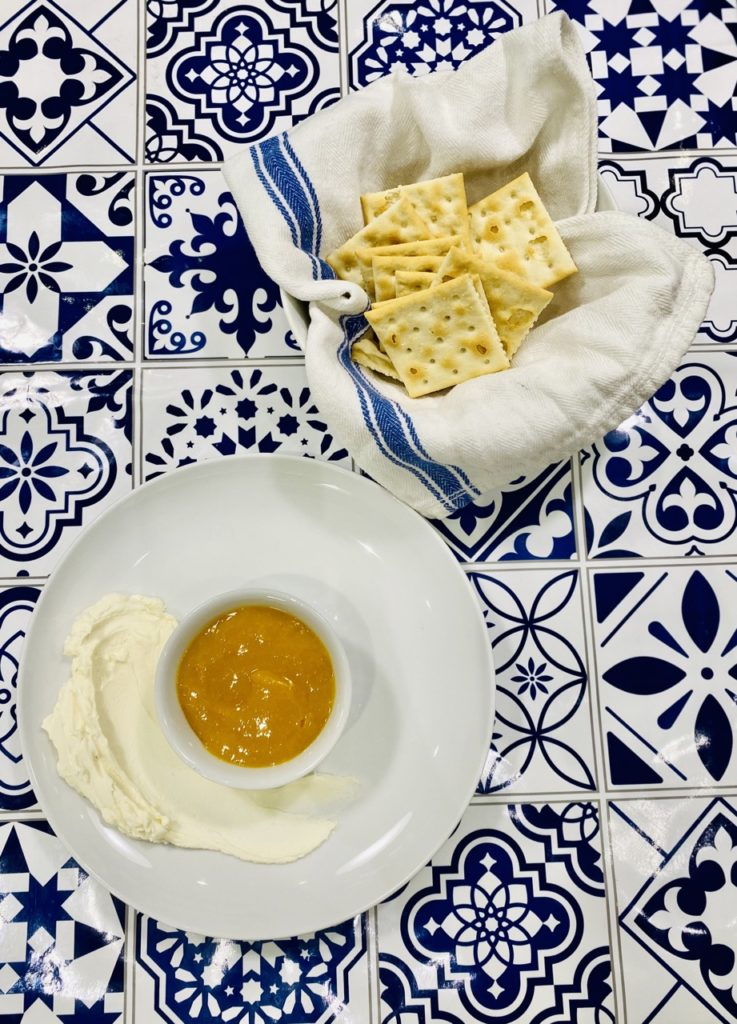 Our Tips for Making the Perfect Mango Marmalade
For the best mango marmalade there are 2 tips: 1- try to use mangos that are not too fibrous. It will make for a much smoother marmalade. 2- Use different types of mangos. Mangos that are at different ripeness and from different locations, make for the best tasting marmalade.
Mango Marmalade
Course: Desserts
Cuisine: Cuban
Difficulty: Easy
Ingredients
1/2 cup of water


Juice of one lemon


4 1/2 cups diced mangoes (about 5 mangoes)


1/2 cup of brown sugar

3-4 tablespoons of sugar


Pinch of salt


1 Cinnamon stick
Directions
Take all of your ingredients and put it all in a pot. Let it come to a strong boil and then lower the heat to low.
Simmer on low for 30 minutes moving it around every now and then. You want to be careful it doesn't stick to the bottom.

After the 30 minutes, remove the cinnamon stick from the mixture. Move the mixture to a blender or use an immersion blender and smooth until desired consistency. If you like it chunky, you can just blend half of it.

If you want it super smooth you can strain it with a colander after blending and it will be very fine. But who has time and patience for that! 

 This keeps in fridge for a week and in freezer for a couple months.