This Baked Mac n Cheese recipe will guide you to making a creamy delicious baked mac n cheese that will leave them wanting more.
It's the perfect side at your Thanksgiving table, and it also works perfectly as a weeknight meal. We love to just roast some chicken and vegetables along with it and the kids go crazy.
Baked Mac n Cheese will go down in history as one of the best comfort dishes of all time. It's a combination of pasta, a creamy roux, and it bakes to perfection in the oven getting the perfect bubbly golden topping.
"When I first started cooking, I knew that Mac n Cheese was one of the first things I wanted to master. It's been my favorite since the first time my mom opened that Kraft Mac n Cheese box. I order it at every restaurant from Panera Bread to fancy steakhouses just to taste it. It's a personal mission to find the perfect one. When it was time for me to start bringing a side to Thanksgiving lunch, I knew that this was going to be it. I scoured the internet for recipes and techniques, and eventually developed my own style. I know it's good because my very large opinionated Cuban family loves it, and they do not play."

Cristy
Our Tips for the Perfect Baked Mac n Cheese
We love to use traditional elbow pasta. However, if you like to use Shells, Cavatelli, Penne, or anything else then you absolutely should. Cooking is always about your preferences.
Add more salt to the pasta water than you think and do not add oil.
This recipe yields a lot of Mac n Cheese. We recommend using a large deep casserole dish like THIS one. Also keep in mind you can make it in the casserole dish you have, and just save the rest for leftovers the next day. No one will be mad about this plan.
We are recommending you use Cheddar and Monterrey Jack. This combines melty cheeses with a subtle kick that we love. If you want to substitute the cheese for something like a Gruyere, again we would always say to stick to your preferences. However Martin Lawrence once said, "You got to use cheddar, cheddar's what you use," and that stuck with us.
The roux is the most complicated part of this Baked Mac n Cheese Recipe. The roux is something you may not perfect on your first try, and we want you to know that even if it's not perfect it will still be delicious. Be patient. If you warm the milk in the microwave to room temperature, it will go a long way in helping you get that nice thick roux we are going for.
If you want to make this ahead for Thanksgiving or just on your weekday, we have the plan. Make the pasta, your roux and mix it all together. Then you pour it into your casserole dish, but do not add the topping. At this point, wrap it up and put it in the fridge. On the day you want to make it, take it out of the fridge for 30-60 minutes to let it come to room temperature a bit. Then add the topping and bake it per the directions.
Try our Other Delicious Side Recipes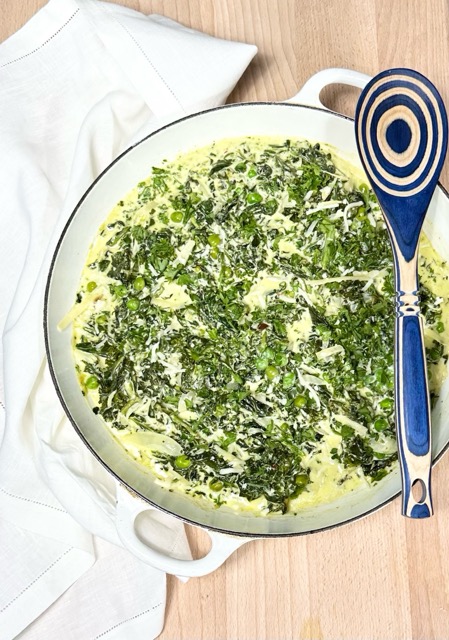 Baked Mac N Cheese
Course: Uncategorized
Ingredients
1 lb box of elbow macaroni

28 oz block of mild cheddar (shredded/divided)

14 oz block of monterey jack (shredded)

4 tbsp flour

6 tbsp butter

6 cups whole milk

1 tsp paprika

Salt and Pepper to Taste

Panko Breadcrumbs
Directions
Preheat your oven to 350 and grease your baking dish.
Fill a pot with water, salt it very well (more than you think) and bring the water to a boil.
Once boiling add in your macaroni. It will take about 8-10 minutes to become al dente, strain it and set aside.
Time to make the roux. First put your milk in a microwave and just heat it enough so it is at room temperature. Then in a large pot, set the heat to medium high and put in your butter. Once it begins to melt throw in the flour and with a wooden spoon combine them together until the flour starts to brown.
Take your milk and whisk it in slowly. You want to try to keep your roux thick, so don't rush the milk. Do it a little at a time. Once it is all in, remove your roux from the heat.
Add in salt and pepper to taste, and 1 tsp paprika and mix well.
Add in most of your cheddar cheese and your monterrey jack cheese and mix it all together.
Now it is time to add in your pasta, and give everything one final mix.
Pour the macaroni mixture into your baking dish and smooth it out.
In a small bowl, mix in your panko breadcrumbs and the cheese you reserved. Add in the other tsp of paprika and mix well.
Sprinkle the panko topping over the macaroni. Pop it in the oven for 30-45 minutes or until the topping is golden.