This Invisible Apple Cake Recipe is going to be your new favorite dessert. It will take you step by step through making a delicate delicious apple dessert that everyone will go crazy for.
Invisible Apple Cake is a showstopper dessert. In France it is also known as Gateau Invisible, and is also commonly done in Japan. It is a cake that has layers of thinly sliced apples, coated in a thin batter, and gently flavored with warm spices. Then it is baked in the oven where it all marries together to form a very delicate and perfectly sweet cake.
We love the idea of baking this on a big holiday like Thanksgiving, because it has everything you are looking for in a dessert. It's light yet sweet, and easy to do. It's a dessert that you can make one to two days ahead of time and will still be just as delicious, or even better. The biggest obstacle to this dessert is thinly slicing the apples, but this can be easily done with a Handheld Mandoline. Just make sure to keep your fingers out of the harm's way.
Our Tips for the Perfect Invisible Apple Cake Recipe
As we mentioned, the biggest obstacle here is thinly slicing the apples. If you are not comfortable with a mandoline (we get it), then you can just thinly slice them with a knife.
The secret of this simple dessert is using an array of apples. We love to use granny smith as our base and then add a few gala or fiji apples. Keep in mind, the Granny Smith aples are more firm and tart. so you want to be sure to balance them with apples that are a little sweeter and will melt into the batter.
As you peel the apples, squeeze lemon over them. This will help prevent them from turning brown.
When you mix the flour into everything, just be sure you don't over mix. Think of it as a pancake batter where you still want to see little bubbles. There is a part of you that will question, "how will this actually be a cake?" Have faith. It's as tasty as it is simple.
We bake our cake in a loaf pan but you can also bake it in an 8 or 9-inch cake.
It's the perfect cake for serving with whipped cream, ice cream (think salted caramel) or sliced at room temperature as a sweet snack.
Try some of our other favorite Holiday Desserts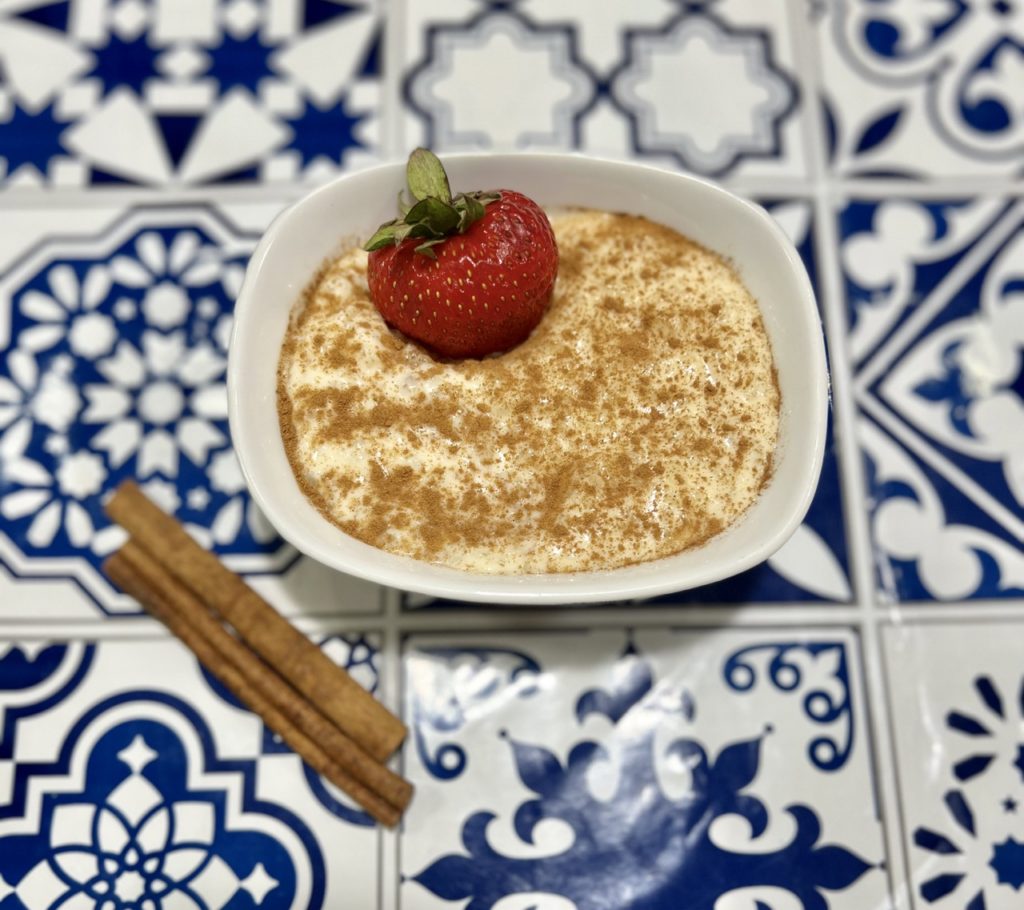 Invisible Apple Cake Recipe
Course: Desserts, Thanksgiving
Cuisine: American, French
Difficulty: Easy
Ingredients
6 apples, a combination of granny smith and red apples

1 lemon

3 eggs

½ cup of sugar

¼ cup of light brown sugar

½ cup of whole milk

¼ cup unsalted butter, melted 

¼ teaspoon of fine sea salt

½ teaspoon of cinnamon

2/3 cup of all purpose flour

1 teaspoon baking powder

1 tbsp vanilla extract

2 tablespoons of apricot jam 

Avocado oil spray

Directions
Preheat the oven to 350 degrees. Line a 9*5 loaf pan with parchment paper on all the sides. 
In a small bowl add the cinnamon, flour, salt and baking powder and whisk until combined. Set aside. 
Then make the batter in a large bowl. Add the eggs and sugar and whisk with a handheld mixer for 3 minutes until it is very light and foamy. 
Then add in your milk, vanilla extract and room temperature butter.
Once that is mixed, add the flour mixture and beat lightly. Just until combined. You don't want to overbeat it. 
Once the batter is made, you can start to peel the apples. As you peel the apples, you can squeeze lemon over the apples to prevent them from turning brown. 
 Add the apples to the batter and fold in lightly. You want the batter to coat the thin slices. 

Bake for 45-50 minutes or until a toothpick comes out clean. Allow it to cool before removing the cake with the parchment paper.
As the cake cools, place the apricot jam in a bowl with 1 tablespoon of water. Heat for 1-2 minutes in the microwave. Whisk together so it becomes incorporated. It should look like a thin jam. 
Brush the apricot mixture over the cake. You can skip this step but, this will help it give a shiny crust and a special flavor to the cake. 
Recipe Video