This Pecan Pie Bars Recipe will walk you through making the most delicate crust that is filled with a rich delicious pecan filling that everyone will love. The best part? They are cut into individual bars that make them easy to eat. Although this may turn into a whole new problem, how do you stop?
Pecan Pie Bars are sticky, crumbly and delicious. Usually in a pecan pie, you find a lot of filling. Not in this recipe. This is for anyone who loves pecan pie, but really wants the nuts to shine. There is still some of that delicious quintessential pecan pie filling, but here we are focusing on the nut.
The pecans are coated with butter, brown sugar and maple syrup. We are crushing the pecans into different sizes which add a fun texture to your bars. Then we bake over a light and flakey crust. We like adding vanilla and a touch of bourbon to bring out all the flavors and keep it balanced. Most pecan pies are loaded with corn syrup for a sugary finish, but we like the delicate flavor of maple syrup. It makes for a thinner filling, but the taste is just right – sweet and nutty. 
I learned to make this crust in culinary school and I've loved it ever since. It's similar to a shortbread crust. Since the butter is melted you don't need to stress all the rules of pie making with this one. It's perfect for any type of bar, tart and any pie that has a filling just like these pecan pie bars. We add vanilla powder for more flavor, but you can also add the zest of an orange to add a little something special.

Ani
Our Tips for Making Pecan Pie Bars
Like most baking recipes, we always cool the crust over a wire rack. It's very important in this recipe to do so because the air will ventilate around the hot baking dish and cool it evenly. If you place the hot crust on a table or trivet without a rack you run the risk of the crust getting soggy.  
Need a wire rack? Try THESE out, they are inexpensive and will come in handy for all your baking needs:
You can make them 1 to 2 days ahead of time before serving. When you are ready to serve, keep it simple with some whipped cream, add a scoop of our Turron Ice Cream or a drizzle of our Chocolate Sauce for an explosion of fall flavors. 
Looking for more Dessert Inspiration? Here are some of our current Dessert Favorites: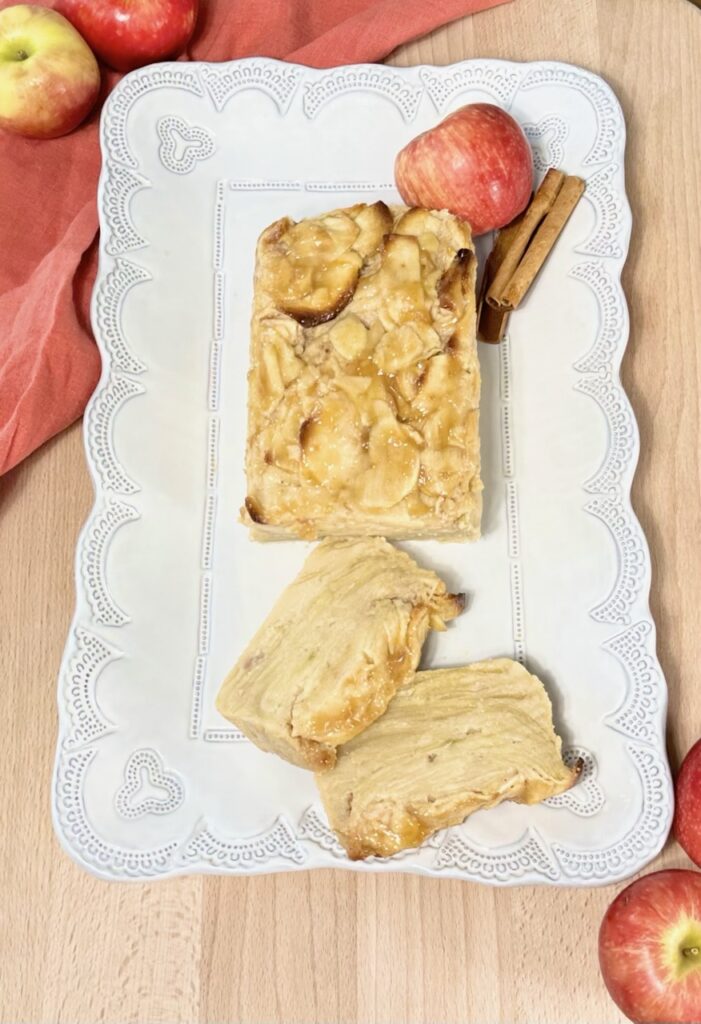 Pecan Pie Bars
Course: Desserts, Thanksgiving
Cuisine: American
Difficulty: Easy
Crust Ingredients
1 cup unsalted butter, softened at room temperature

2 cups of all-purpose flour


½ cup of granulated sugar


¼ teaspoon of fine sea salt


½ teaspoon of vanilla bean powder

For the Filling

2 cups of chopped pecans

2 cups of whole pecans

6 tablespoons of unsalted butter, melted

1 cup of maple syrup

1 tablespoon of vanilla extract

1 tablespoon of bourbon 

½ teaspoon of vanilla bean powder

3 eggs

3/4 cup of light brown sugar

2 teaspoons of cornstarch

Maldon salt
Directions
Preheat the oven to 350 degrees. Line a 9*13 baking pan with parchment paper. You want some of the paper to hang off the sides. Then spray with oil. 
In a bowl, whisk together the flour, sugar, salt and vanilla bean powder. When it's all combined, add the softened butter. Press the butter into the flour mixture. The mixture should be crumbly. 
Dump the mixture into the baking pan and gently press it down. You can use the bottom of a glass or measuring cup to even everything out. 
Bake for 12-15 minutes until it is golden brown. Then set on a rack to cool. 
While the crust is cooling make the filling. 
In a bowl, mix together the eggs, brown sugar, maple syrup, corn starch, butter, vanilla powder, vanilla extract, salt. Beat with an electric mixer until the sugar is completely dissolved into the eggs. It will take a couple minutes. 
Add the pecans to the mixture. The pecans should be coated completely. 
Pour the mixture over the crust. Bake for 25 minutes or until it is completely set. You can stick a toothpick inside to be sure it's ready. 

Remove from the oven and cool over a wire rack for at least one hour. Once it is cool cut into square or rectangular bars.