Air Fryer Chick Peas Recipe is going to be your new favorite snack recipe. Garbanzos crisped to perfection in the air fryer. Yum!
These Garbanzos are the crispiest snack you didn't know you needed. They are air fried until crunchy and tossed in a flavorful tajin seasoning. It's everything you are looking for. The only problem is, you may not be able to stop.
Why Make Air Fryer Chick Peas (Garbanzos)
The first answer would have to be, that chick peas are acutally pretty good for you. Chickpeas are high in fiber, protein, and healthy fats. They potentially can help control blood sugar, manage weight, and support heart and gut health.
The real answer is it saves to much time. Making the chickpeas in the air fryer cuts the time in half versus baking them in the oven. We are all about short cuts.
This is one of the reasons we love the Air Fryer so much. It makes the food you love to cook, easier and more available. The Air Fryer is saving you time and keeps it a little healthier since you're using less oil and not frying.
Finally we love this Chick Pea Recipe because it works as a snack, but can also be used on top of a salad to spice it up.
Our Tips for Making Your New Favorite Snack
This recipe calls for some seasonings that are more on the spicy side. However, if you are not into the spicy, substitute the seasonings for things you like more or just keep it simple with salt and pepper. The only thing we may insist on is serving with a squeeze of lime. 
The best tip we can give you is to buy canned chickpeas that are salted. Chickpeas that have no sodium just won't taste the same. Even if you aggressively season them on the outside, the seasoning will never penetrate and flavor the inside. 
They would be the perfect topping to our Rice Salad or as an appetizer to your next dinner party. 
Try Our Other Air Fryer Recipes!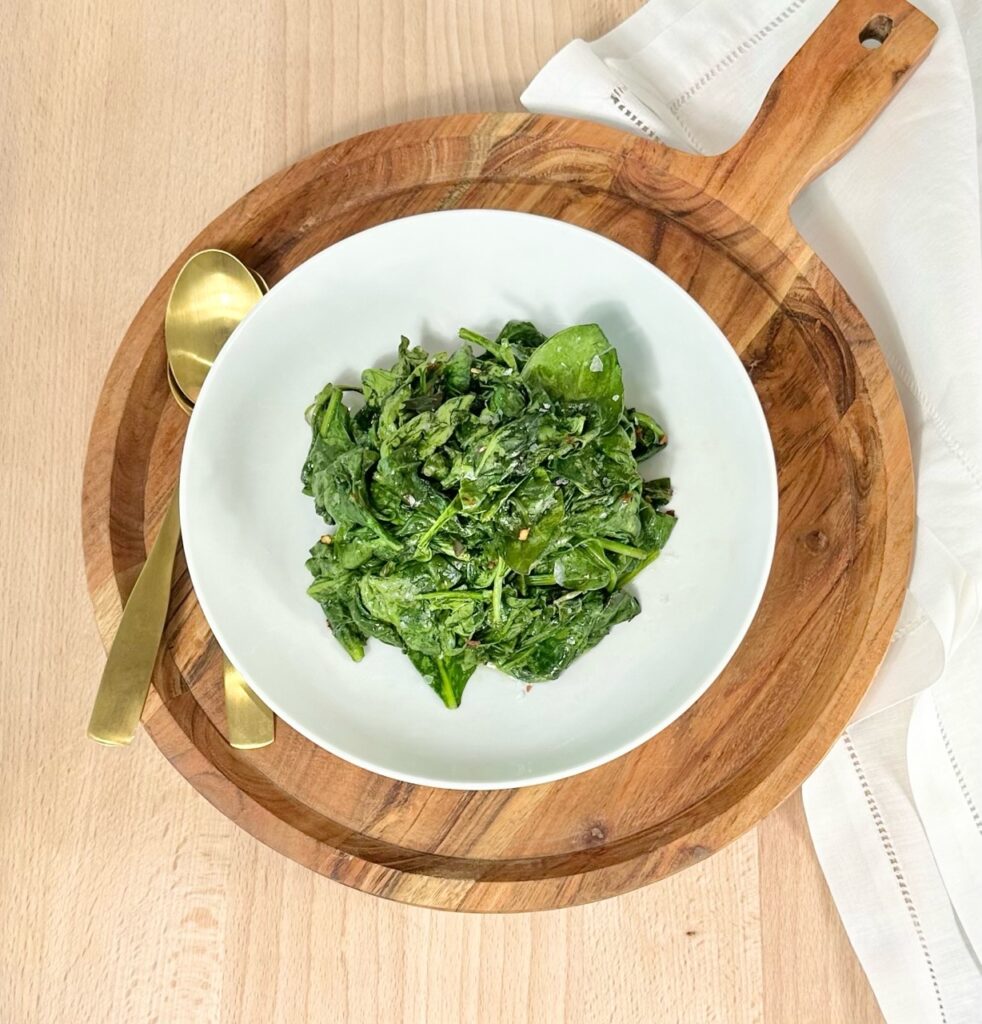 Air Fryer Chick Peas (Garbanzos)
Course: Appetizers, Sides
Cuisine: Cuban
Difficulty: Easy
Ingredients
1 can of chickpeas

1 tablespoon of avocado oil


1 teaspoon of maldon salt


1 teaspoon of tajin


1 tablespoon of fresh parsley, finely chopped 


Lime for garnish
Directions
In a bowl add the salt, pepper and spices. Set aside. 

Drain in a colander and rinse the chickpeas with cold water. 

 Dry the chickpeas with a thick dish towel. You want them to be as dry as possible.
Place the chickpeas in a bowl with the oil and toss. 

Add them into the air fryer at 375 degrees for 15 minutes. Shake the air fryer every so often. Then set the air fryer to 400 degrees for another 3 minutes. 
Remove them from the air fryer and while they are still hot sprinkle with the dry ingredients and herbs.