It's such a cliche, but where has the time gone. We feel like it was just yesterday, we were getting out our grills and making plans to hang with our friends by the pool, or beach. Now here we are full steam ahead in the back to school madness. We thought it would be a good idea to put a little exclamation point on the summer, as it officially leaves us on September 23.
Since we know that the transition to from summer to fall can be tricky and full of endless to-do's, we wanted to put together a menu for you that would be easy to pull off. You can think of this as a no stress dinner party. We have mixed and matched things that are fun and light, with just the right amount of flair.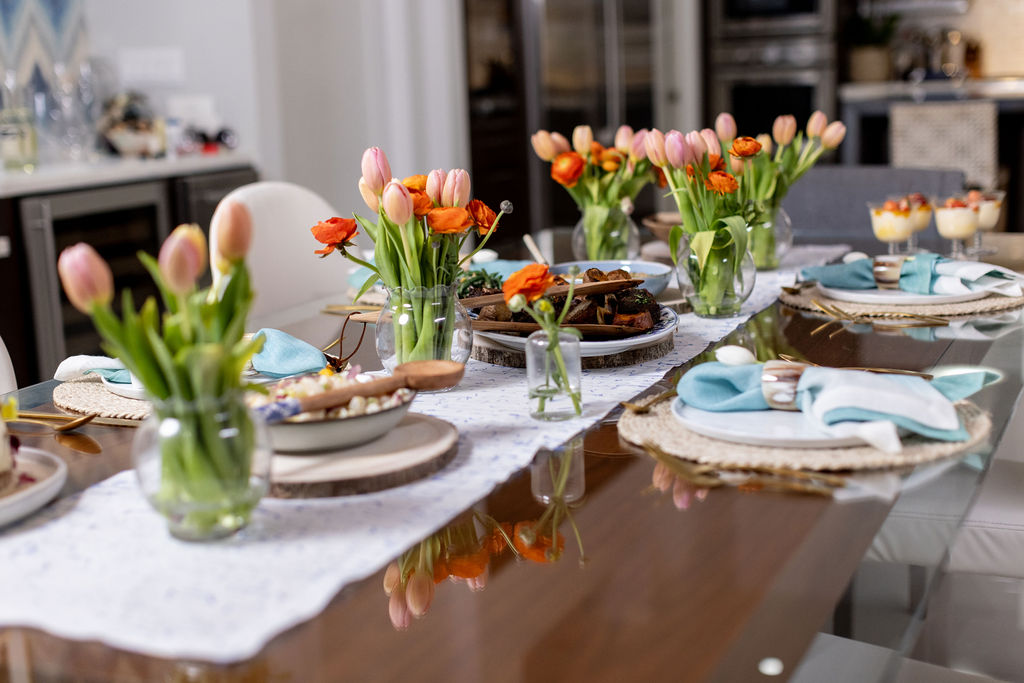 We also invited, Gio Guttierez of Chat Chow TV to show us three new cocktails that you can pair with the menu. What would a summer dinner party be without some good drinks.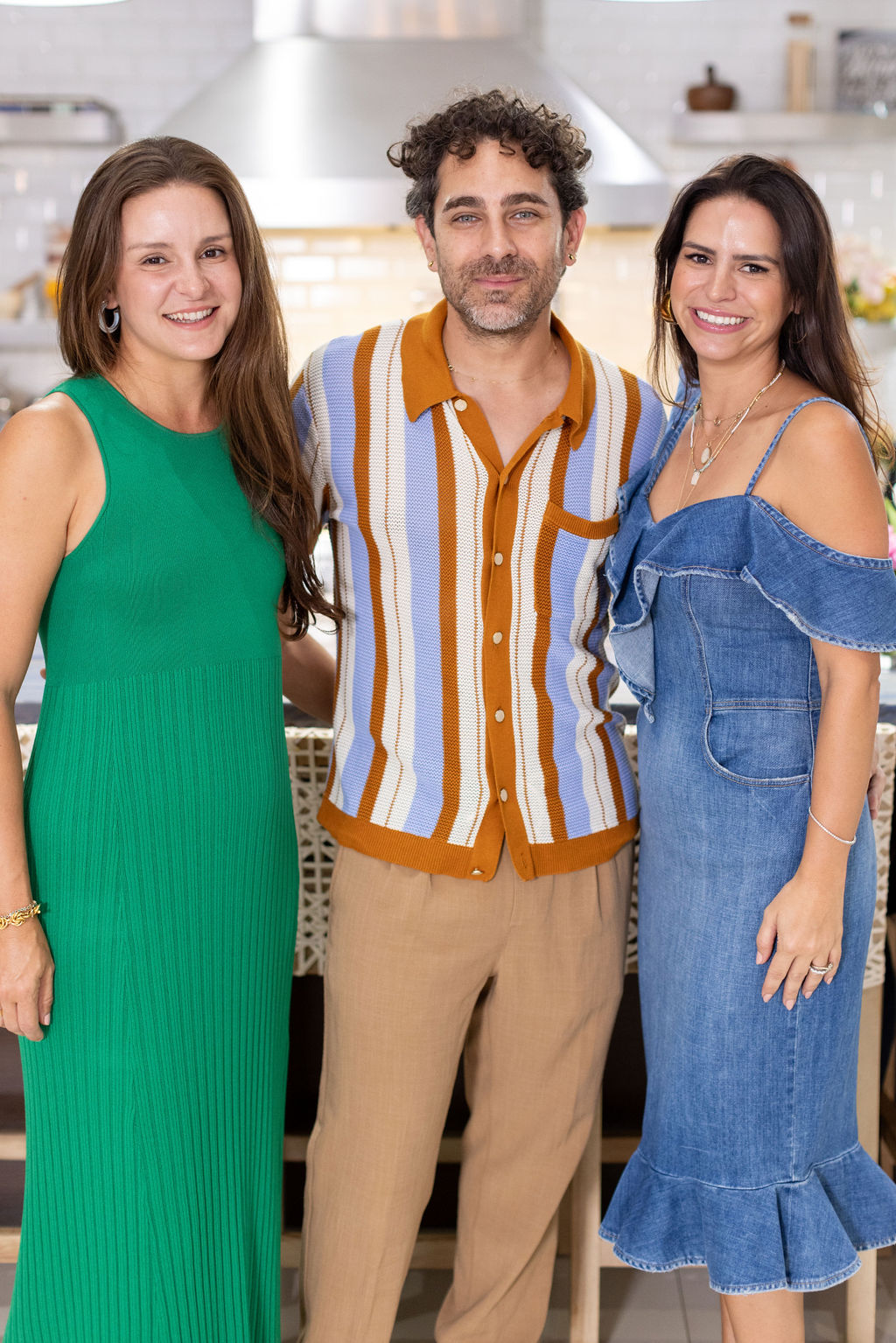 The plan here is to host a delicious dinner party with as little stress as possible. We walk you through easy apps, make ahead recipes and things you can delegate out. We have you covered. Let's Go!
Every Good End of Summer Dinner Party Starts with Apps
Appetizers help set the tone for your meal. It is a subtle way to say to your guest, we mean business, and you are about to have a delicious meal. Here is just the beginning. More seriously, an appetizer is a great way to get the party going. Your guests can snack on something to help open their appetite as they pour their first drink and settle in.
How many appetizers, is going to depend on the size of your party. If you are having anywhere between 6-10 people we think it would be good to have at least 3 appetizers. On our menu we thought it would be great to offer 2 appetizers that you can handle on your own, and strongly advise you to delegate someone to bring a Charcuterie Board or something else for people to snack on like a Crudite.
The appetizers you are handling is one that you can make ahead of your dinner party, and one that will come together quickly so you don't have to worry about it.
Our White Gazpacho Soup! Is an absolute show stopper, and it's so easy to make. It hits all the right summer to fall notes. It's fresh and cold with a beautiful layer of almond and cucumber that really just delight your palate! That's right, we said that! Delight is really the perfect word to sum up this dish. It is also something you can make in a blender the night before, and never think of it again. Just set it out with the toppings, some chopped up grapes and almonds and you are good to go.
Our Tropical Ceviche is also a great idea as an appetizer on a night like this. It is something that you can mix together in the bowl about 30-60 minutes before everyone arrives, and just take out of the fridge when it's time to serve. It's something that people can serve themselves and it's perfect finger food. It is light and fresh and not too heavy, so everyone will still be hungry for the main course.
Pair it with a Classic Daiquiri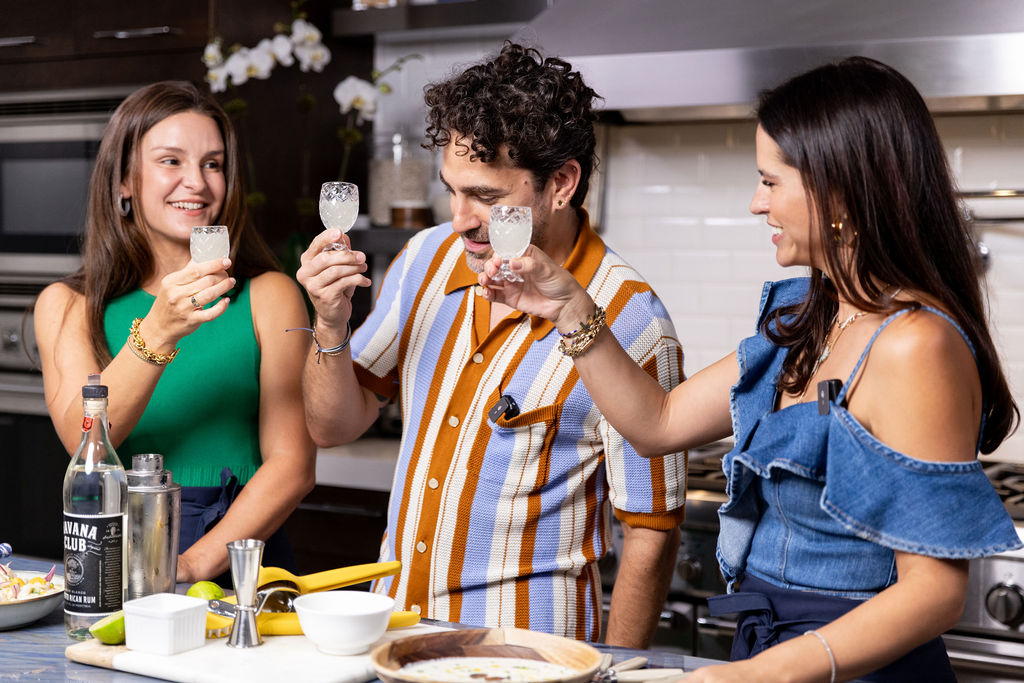 • ½ table spoon or ¾ oz simple syrup
• 1 oz lime
• 2 oz Havana Club 86 Proof
Combine sugar and line in tin and dissolve. Add rum. ice. Shake and strain.
On to the Main Course
The Main Course is the star of any dinner party. Well it's definitely the star of any dinner party that we find ourselves at. It needs to be something that really has the "wow" factor, but the secret is to find a wow factor dish with an easy recipe. We got you! You absolutely have to meet our Sheet Pan Flanken Beef Ribs!
As you can see in the name, it's a sheet pan recipe! Automatically you know, this recipe is not going to be complicated and will make for easy clean up. The beauty of this recipe is more than just the ease, it's how beautiful it looks served on the table, and it's even more delicious. Another added bonus, you are roasting potatoes and sweet potatoes along with the ribs, so it comes with a built in side dish. This is a no brainer.
Pair it with the "Alina" Martini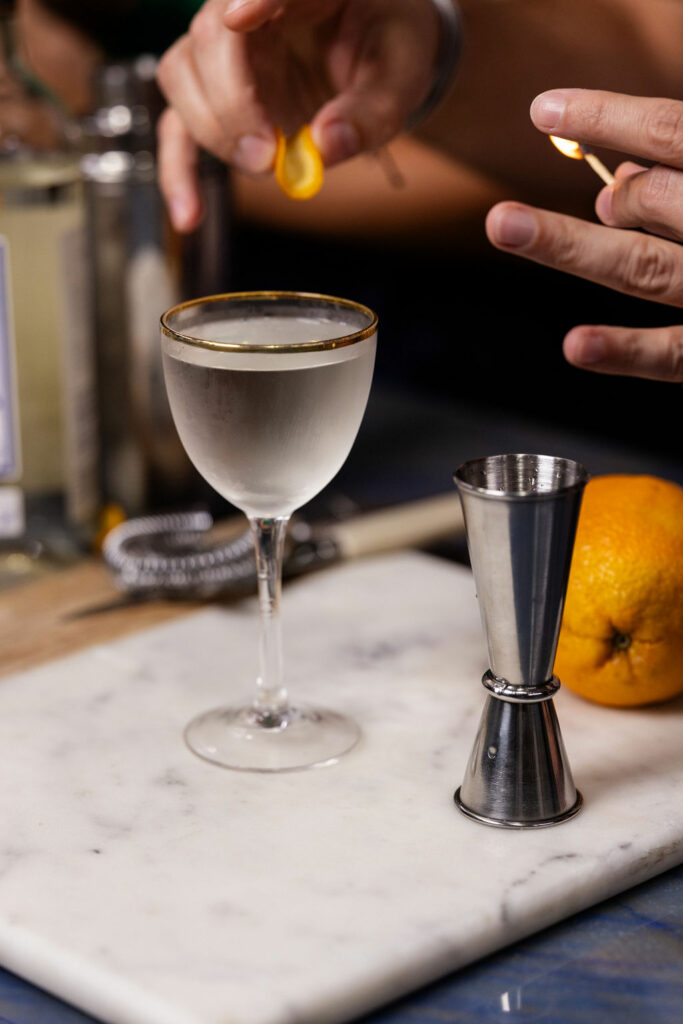 A delicious play on a martini named after Fidel's courageous rebellious daughter, Alina.
1.5 oz Havana Club 86 Proof
1.5 oz Martini Bianco Vermouth
1/4 oz of Apricot Liqueur
2 dashes of Orange Bitters
Garnish: Orange Flame Twist
Pour ingredients into the shaker filled with ice, shake it a few times and garnish with flaming orange twist.
Never Forget The Sides
A meal is not complete without the sides. It is very easy to overlook the sides, but this is not the corner to cut. A good side can help you round out the plate, and also allow people to fill up and feel like they had a complete meal. This is especially important if you are serving cocktails.
Now just because we are demanding sides at this Dinner Party, does not mean it has to be complicated. We have a Creamy Orzo Recipe that is going to blow you away. It comes together under 20 minutes, and it is rich and creamy like a risotto but without all the work. It's the perfect side to accompany the beef ribs, and will be something that everyone at the party will be serving seconds of.
We also would suggest having something green on the table. We love our Green Bean Salad as an additional side at this dinner party, but you can also always assign someone to bring a salad.
Finish our Summer Dinner Party With Dessert
Every good dinner party must come to an end. We may as well make that ending delicious. There are two major things we think you should keep in mind here. First it should be something that you can make the day before, or even purchase. Second make it something light and sweet. If everything has gone according to plan, by this point in the night everyone should be full and satisfied.
This dessert is just something to leave them on a sweet note, and to remember that you are the best hostess that has ever hosted.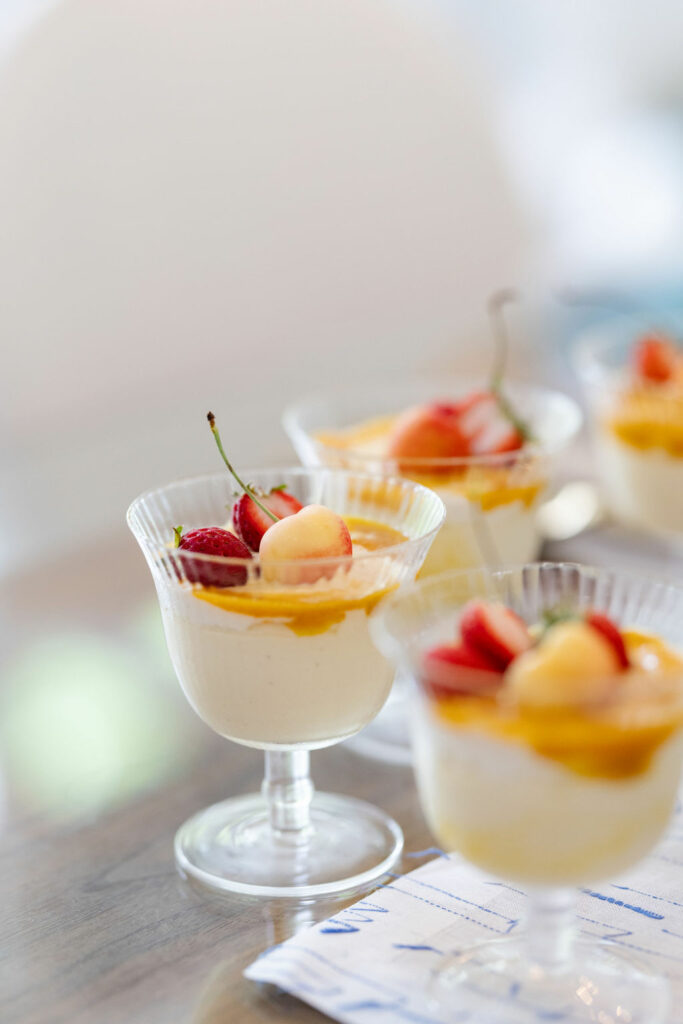 Finish the Dinner Party With the Havana Cafe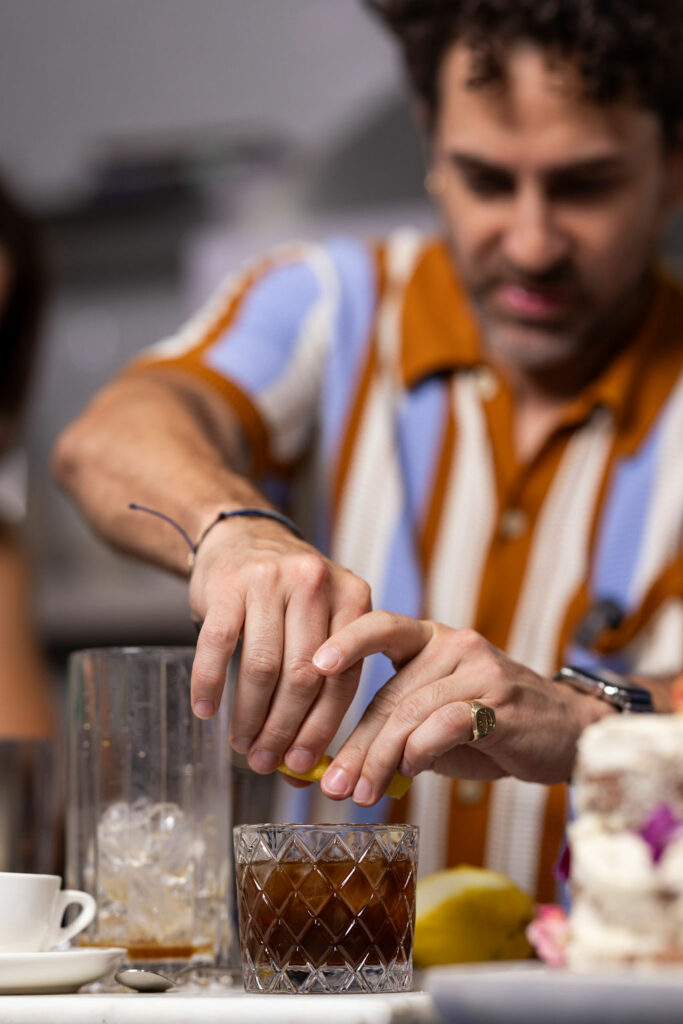 * 2 oz Havana Club Anejo Clásico
* ¼ oz Demerara
* ¾ oz Martini & Rossi sweet vermouth
* ½ oz Cold Brew Coffee
* Garnish with lemon twist
* Single Ice Rock in Rocks Glass
Fill your Mixing Glass with ice and pour in your ingredients. Stir very well and garnish with a lemon twist.
All Photos were Taken by: Lala Pereira