This Confetti Fish Recipe is going to being a little life into your weekday rotation. It is a sheet pan meal that will help break up your average weekday dinner routine.
Confetti Fish is a feast for all the senses. It is so beautiful and vibrant to look at, but it's nice and light and the flavor is just WOW!
We also love this recipe because it is such an easy way to bring fish into your weekday rotation. Prep is quick only requiring you to slice your veggies nice and thin, layer them over the seasoned fish, and a little Extra Virgin Olive Oil. Roasting it in the oven makes it very hands off, and leaves you free to prep your sides and do other things around the house.
The Confetti Fish is best made with a thicker firmer white fish, so you want to stick to fish like snapper or grouper. You can use a thinner fish, but you want to be sure to cut the vegetables smaller so that everything cooks evenly.
"Confetti fish was always a favorite in my catering days because it made the buffet look beautiful. You can use one pepper, but it's called confetti fish for a reason. The beauty is in all the colors and the flavors each pepper brings to the dish."

Ani
If you love this Recipe than you may love our other Sheet Pan Meals: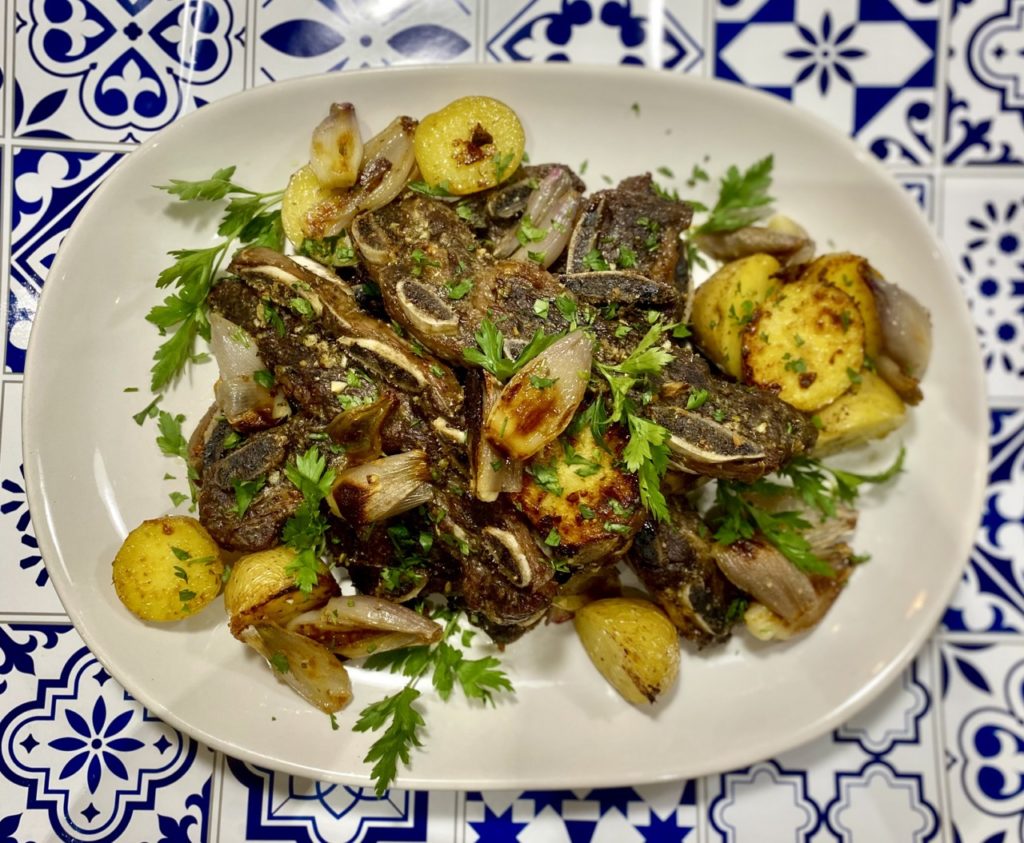 Confetti Fish
Course: Entree
Cuisine: Cuban American
Difficulty: Easy
Ingredients
3 pounds of any firm whitefish (think snapper or grouper)


¼ of red onion, sliced very thinly

¼ red bell pepper, sliced very thinly

¼ orange bell pepper, sliced very thinly

¼ yellow bell pepper, sliced very thinly

¼ poblano pepper, sliced very thinly

¼ cup and 2 tablespoons of extra virgin olive oil, seperated

1 ½ teaspoons of salt, freshly cracked pepper

1 ½ teaspoons of Abuela's sazon
Directions
Preheat oven to 400 degrees and line a sheet pan with foil paper.

Place the fish flat side down. Rub with1/4 cup of oil on both sides and sprinkle with salt, pepper and sazon.

Place the onions and peppers in a bowl and mix with the remaining 2 tablespoons of oil. Add a large pinch of salt and pepper. Spread the vegetables on top of the fish.

Roast for 15-20 minutes. The time will depend on the thickness of the fish. The thicker the fish, the longer it will take. When it's ready, the veggies will be golden brown and the fish will be white opaque and the corners slightly golden.