A Cuban Frita is at its simplest a hamburger made of equal parts ground beef and chorizo. But it is so much more than isn't it?
A Cuban Frita is kind of like having a classic American burger, but with a little Cuban flair. As we said above, it's equal parts beef and chorizo but it's the soft potato bread and overload of paprika with the crunchy little papitas that keep you coming back for more. It is bursting with flavor.
If you grew up in Miami, you probably have had a Frita. It is after all a right of passage. Sitting at any Cuban counter and ordering some fritas and batidos de mamey feels like a page ripped out of our childhood memories.
If you ever plan to visit, our absolute favorite Frita spots are El Mago de Las Fritas or El Rey de Las Fritas. But if you were really lucky you had an Abuela that could make them for you fresh and at home the way only she can:
My grandmother, Alita Lily, was known for a famous top secret frita recipe. Her uncle owned a famous frita restaurant in Cuba. The recipe stayed top secret. The only thing she ever told me was to incorporate grated onions into the meat. It really does give them a particular flavor and keeps the frita very moist.

– Ani
So like Ani's Abuela Alita Lily, we decided that this recipe should definitely include the grated onions. It is a great way to help keep the Frita moist and the change in texture gives it a good added dimension. Besides, you never question a legend.
What Every Cuban Frita Must Have
When it comes to the potato fries, we always say if you have time for homemade and are up for it- go for it! Follow the recipe to julienne your fries and fry them right at home. However if you are short on time or want to keep things simple, they sell the little papitas at your local Publix in the chip aisle.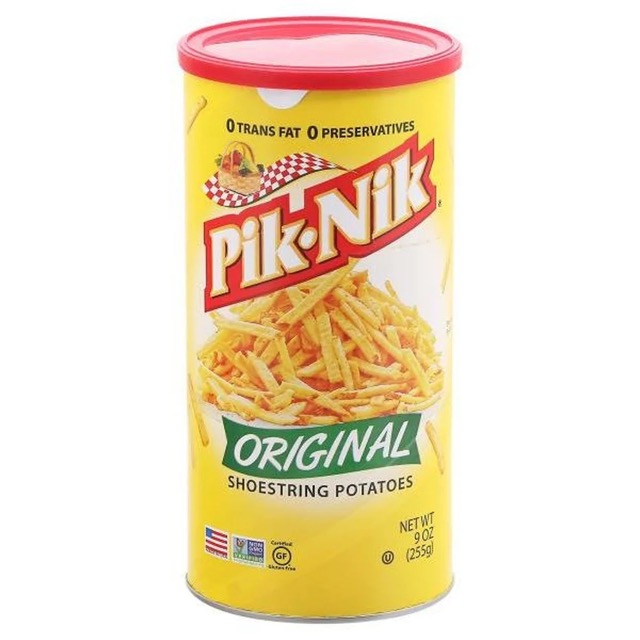 As far as the bread goes, classically the Frita is served on a Cuban Bread roll. There is nothing wrong with going classic. However, we thought it would be good to mix it up and use brioche bread. If we are brainstorming ideas for bread we would also throw out a Potato roll, but you should use what you like.
Cuban Frita
Course: Entree
Cuisine: Cuban
Difficulty: Easy
Ingredients
1/2 pound of lean ground beef (90/10)

1/2 lb fresh raw/fresh chorizo sausage (remove casing from 2 chorizos) 

3/4 c of grated onion (from about 2 small onions) 

1 teaspoon sweet paprika 

1 teaspoon of smoked and spicy paprika

1 1/2 teaspoons of salt and fresh cracked pepper (and more to taste)

6-8 leaves of iceberg or romaine lettuce

1 Yukon gold potato, sliced very thin and cut julienne 

Canola or peanut oil for frying 

2 teaspoons of mayonnaise 

1 tablespoon of ketchup & 1 teaspoon separated
Directions
First things first, let's make the dipping sauce by adding the ketchup and mayonnaise in a bowl and mixing well. Set aside.  
Now it's time for the Frita. In a large bowl combine the ground beef and fresh chorizo out of the casing. Then we are going to season with salt, pepper, paprika, and tablespoon of ketchup. Finally we will add the grated onion.  Mix everything in gently so everything is well combined and homogeneous, but don't over mix because you don't want the meat to become tough. 

Make 6 to 8 balls from the mixture, then smash them gently. They should be very thin. 

In a griddle or nonstick pan, heat to medium low heat. You don't need oil because the burger will be fatty enough. Place patties on the griddle and cook for 3 minutes on one side and then flip. Cook for another two minutes. 

While the Fritas are cooking, it's time to make the shoe string potatoes and the sauce. Start by heating 1 to 2 cups of oil in a frying pan to medium heat. Fry the potatoes in batches until they are golden brown. Drain them on paper towel and salt them. Set them aside 

In a small bowl add the mayo and ketchup and mix.
Let's Build the Frita: Place the frita on the bun, top with sauce, lettuce and the potatoes. Press and serve.