This Pan de Jamon de Hojaldre recipe will help you make this delicious traditional Venezuelan dish right at home.
We always love to find dishes from outside our usual Cuban bubble. It's so important to explore and dive into different cultures. It allows you to expand your world, and for us there is no better way to do that then with food.
What is Pan de Jamon de Hojaldre
The legend of Pan de Jamon begins in a bakery in Caracas. In 1905, a baker named, Gustavo Ramella was looking for way to get rid of all his extra holiday ham. Naturally he thought to wrap it in a warm fluff dough and baked it. The rest was history.
Pan de jamón/ Venezuelan Ham Bread is a very traditional Venezuelan dish that is especially popular around the holidays. It is a Noche Buena staple in any Venezuelan home. But we love it any time of the year to serve as an appetizer, snack or even as part of a brunch buffet. 
Traditionally this is made using an eggy brioche style dough, this is slightly sweet and airy. It can also be made using puff pastry, although it is not as traditional, it is easier to use and we think that you will find that it is just as delicious.
The first time I tried this version was at my husband's house. A family friend from Venezuela had made it and I was blown away by all its flavors and textures. The salty ham and briny olives contrast the sweet raisins. The inside is moist and buttery while the outside is perfectly crispy and flaky. 

Ani
Our Tips for Making Pan De Jamon
Our biggest and only real tip for this recipe is that you must keep the dough cold. The cold butter inside the dough is what allows the dough to "puff" up. Throughout the recipe you will see we recommend putting the pastry dough in the fridge several times. If at any point you feel the pastry getting warm, place it in the fridge and cover in plastic wrap. Don't skip those steps.  
If you also love finding recipes from different Hispanic cultures check out some of our favorites: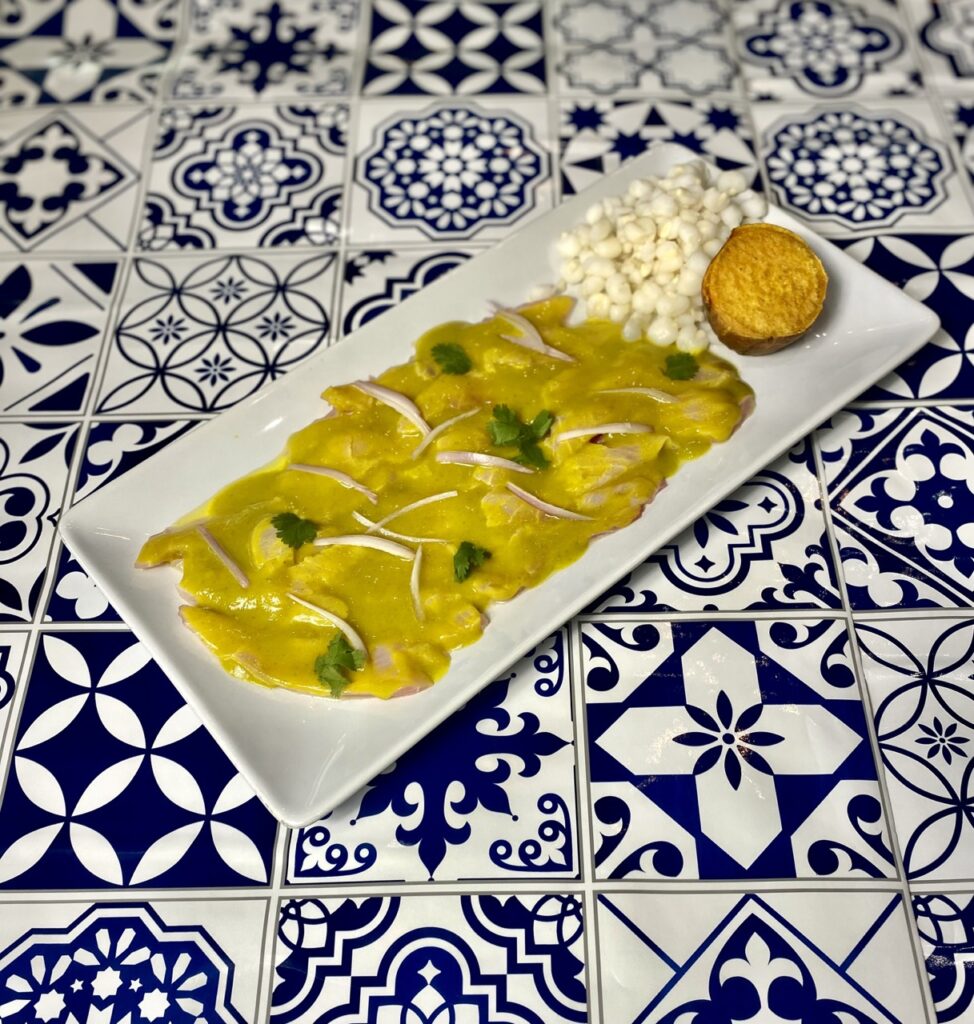 Pan con Jamon de Hojaldre (Venezuelan Ham Bread)
Course: Appetizers
Cuisine: Venezuelan
Difficulty: Medium
Ingredients
1 sheet of puff pastry, plus more puff pastry for decorating 

10 slices of thinly sliced ham

2 slices of pre-cooked bacon

¼ cup of pimento-stuffed green olives 

2 tablespoons of golden raisins

1 egg

2 tablespoons of heavy cream  

Flour for rolling 
Directions
In small bowl beat egg with heavy cream.  Set aside. 
Preheat oven to 425 degrees. Line a baking sheet with a lightly greased parchment paper or a silpat. Set aside. 
Each puff pastry package will come with 2 sheets. You will use one sheet to make the Pan de Jamon and another for decorating. The one you use for decorating should stay in the fridge while you work with one sheet.
Set one of the puff pastry sheets on a board. Sprinkle with a small amount of flour on both sides. Use a rolling pin to eliminate the two creases where the pastry was folded. Move the pastry around to be sure it doesn't stick to the board. 
You want the pastry to be as thin as possible in a rectangular shape. Once you are done with the first pastry sheet, keep it in the fridge and do the same to the other sheet. 

Set one of the pastry sheets on a board. Line one of the sides with the sliced ham. Top with the bacon and sprinkle the olives and raisins generously all over. 
Turn the pastry with the ham toward you. Roll the pastry away from you like a jelly roll. Seal the last part of the pastry by brushing with egg wash. Move the rolled pastry to the lined sheet pan. 
Add the egg wash on the top and sides. Set it back in the fridge for 15 minutes. 
In the meantime you can make the strips for decorating. (You can also make whatever design you prefer.) Remove the Pan de Jamon from the fridge. Decorate with the strips or any shape you cut out.
Cover those with egg wash and brush the egg wash all over again. Place in freezer or fridge for 10-15 minutes. 

Bake in the oven for 25-30 minutes. The pastry should have puffed up and become a golden brown. 
Cool over a wire rack for a few minutes. Slice into thick 2-inch pieces so it doesn't fall apart. Best served warm.