Sheet Pan Roasted Vegetables are the ultimate healthy and delicious side dish. This recipe is an easy step by step to roasting vegetables to delicious perfection.
Roasted vegetables are the perfect sheet pan recipe. They can go with almost anything else you are making, and help check the box of adding something healthy for you and the family. A bonus is they make for perfect leftovers throughout the week. 
The combination of vegetables is endless. Sometimes it could be as simple as zucchini and onions and other times we like to cook with all the colors of the rainbow. Use whatever veggies you love to eat and it will always be a star weekday dish.
Here are a few vegetable combinations we love:
Cherry tomatoes, zucchini and green onion
Onions, smashed garlic, butternut squash and sweet potato
Carrot, cauliflower, broccoli, peppers and onions
Our Tips for Delicious Sheet Pan: Roasted Vegetables
When roasting vegetables, you want to cut them similarly so they cook evenly.
Start by roasting the dense and heavy vegetables first, such as the carrots and sweet potato and then adding the softer vegetables like the zucchini and broccoli. If you were to throw in all the vegetables together you would end up with some vegetables that would be overcooked and others that are still raw. 
While you are roasting, you may notice some of the vegetables are browning too much on one side, just move the sheet pan around so everything can bake evenly.
Allowing them to roast on a single layer ensures they cook perfectly.
Pair roasted vegetables with our yummy Dinner Ideas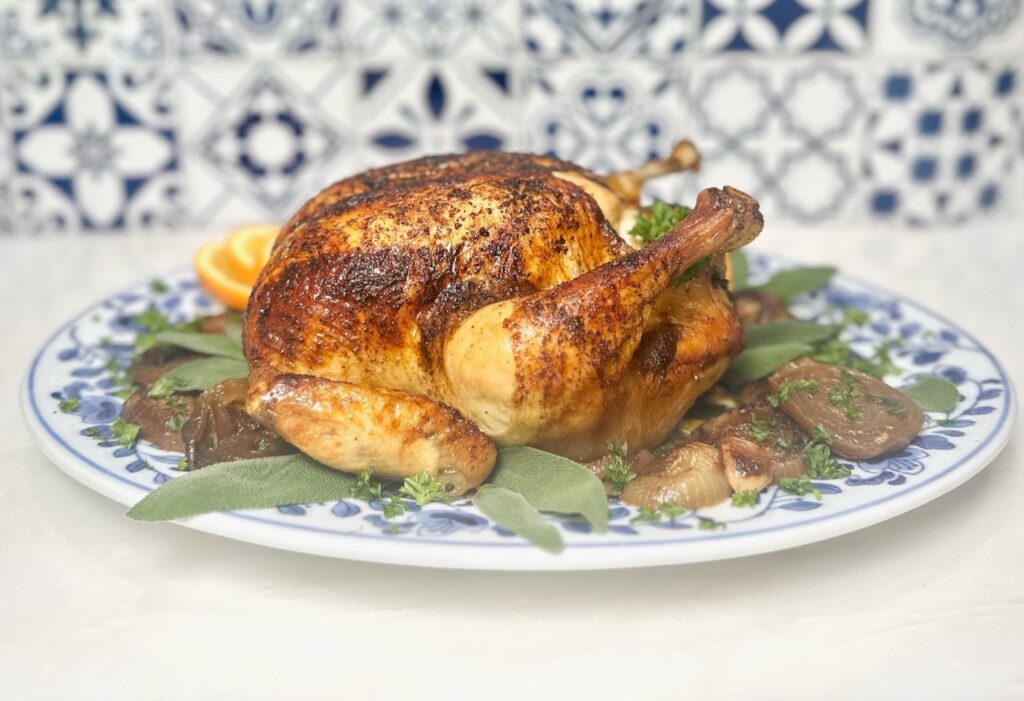 Let's Cook!
Roasted Vegetables 
Ingredients
1 red onion, chopped medium dice

3 carrots, chopped medium dice

1 small sweet potato, chopped medium dice

1 zucchini chopped large dice

1 yellow squash, chopped large dice

1 bunch of broccolini, cut lengthwise

6 oz cherry tomatoes

1/2 cup of oil (use olive oil or avocado oil)

Salt and freshly cracked pepper

Garnish with parsley or other fresh herbs such as chives or basil
Directions
Preheat oven to 400 degrees. Line a large sheet pan with parchment paper or a silpat. 
Add the zucchini, squash, broccolini and tomatoes to a bowl with ¼ cup of oil and salt and pepper. Mix together and set aside. 
Add the onion, carrots and sweet potato directly onto the sheet pan and drizzle with ¼ cup of olive oil and ½ teaspoon of salt and freshly cracked pepper. 
Roast in the oven for 20 minutes or until the sweet potato has softened and the onions have started to char. 
Then add the vegetables in the bowl that were previously set aside into the sheen pan. Mix them into the other vegetables. Roast together for another 10 minutes.
Broil for 3-5 minutes to get some color on the veggies. Sprinkle a few tablespoons of chopped fresh herbs and mix into the vegetables. Top with more fresh herbs and serve.