This Arroz Imperial recipe will take you through step by step to building this delicious layered Cuban crowd pleaser.
Arroz Imperial is a Cuban casserole that is just perfect for a special occasion or entertaining a large crowd. It is layers of rice, chicken, mayonnaise and cheese that come together in a layered dish, and baked until golden brown.
This brings us right back to our childhood. There was hardly a special occasion that did not involve this dish. It was almost the default for food for any Cuban gathering of over 20 people. However who could be mad at it. It's a cheesy layered treasure.
Our Tips for Making Arroz Imperial
Our biggest tip for making Arroz Imperial is to make it whenever you are planning to make Arroz con Pollo. Then you can just double it up to make Arroz Imperial from the leftovers.
You absolutely can make a fresh batch of the Arroz con Pollo when you want to make this dish.
Can you make less? Yes this recipe calls for 8-10 cups of cooked Arroz Con Pollo which is a lot. However if you wanted to make less, just fill a smaller baking sheet in the same order, and pop it into the oven. The idea is the same.
There are some versions of this dish, that add diced ham or chorizo, but we love the flavor of the stewed chicken and sofrito to shine through. However, if you like the ham and chorizo, then you should add it in, when cooking the arroz con pollo, as a tip we would cook them in the oil before starting your sofrito, and then add it into the dish with the rice.
Some recipes also call for plain yellow rice, and shredded chicken and then just assemble. We would never discourage anyone from doing it this way, but we just find making arroz con pollo with the sofrito really gives the Imperial more flavor.
You can assemble the arroz imperial a day before you plan to serve it so it's one less step. This is what really makes it ideal for a large crowd or party.
We love Duke's Mayo for this dish, but also use Sir Kensington. You should use whatever mayo you think tastes best.
For the cheese we like to use a combination of cheddar and mozzarella cheese, both cheeses will not overpower the dish and melt perfectly.
What to Serve on the Side
Arroz imperial is a complete meal on its own but we like to serve it with Maduros or Tostones or Grilled Avocado.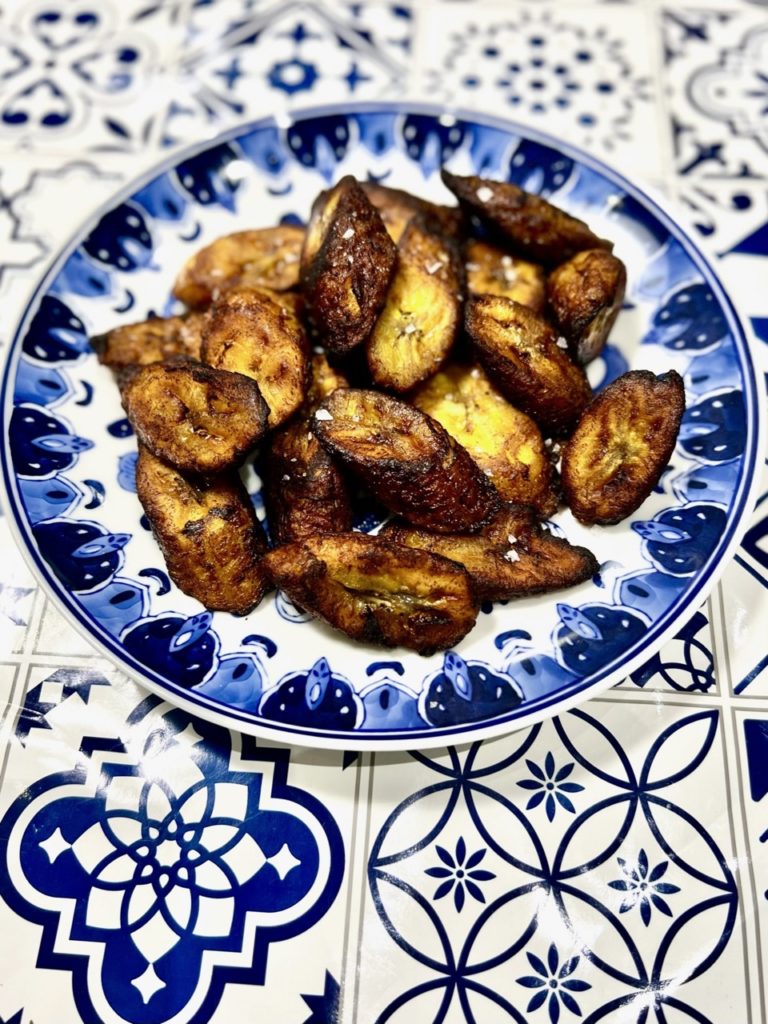 Arroz Imperial
Course: Entree
Cuisine: Cuban
Difficulty: Easy
Ingredients
8 to 10 cups of cooked arroz con pollo (see our recipe HERE)

3/4 cup of mayonnaise (we like Dukes or Sir Kensington)

2 to 3 cups of shredded cheese. We like using a combination of cheddar and mozzarella cheeses

Garnish: finely chopped flat leaf parsley and sliced red pepper. 
Directions
Prep: Preheat oven to 350 degrees. Grease a rectangular baking dish with a very light coating of cooking spray or oil. Set aside.
Separate all of the bone-in chicken pieces and a few of the other pieces from the rice. 
Shred the chicken and keep in a separate bowl. Discard any bones or the skin from the chicken pieces.
Spread half of the rice onto the baking dish. It should be almost 2 inches thick.    
Now add the shredded chicken all over the rice to create a layer. Then cover this chicken layer with the remaining rice.
Cover it with a thin layer of mayo, sprinkle with a generous amount of shredded cheese, and top with a slice of red pepper. 
Bake for 18-20 minutes until the cheese has started to melt. Broil for 2-4 minutes until the top is golden and bubbly. Sprinkle with parsley and serve while it's hot from the oven.