Brown Sugar Pineapple Ham has caused quite a stir for us this week. We got a phone call to partner with Tropical Fruit Boxes to curate a box of their delicious produce to coincide with some of our recipes.
They have this amazing Pink Pineapple that they carry that absolutely blew us away. It's so beautiful. Instinctively, Ani said we should use it to make a ham, and people can use it for Noche Buena or when they are hosting any event. Immediately I was confused. I just always imagined that making a ham at home was impossible. Every year I see lines formed outside of those hame stores, and it always made me think that making a ham at home is just too much work.
Ani quickly went over the instructions with me, and I replied "that's it?" Ani said, if you think it sounds easy, wait until you come over tomorrow and see it play out.
The woman was not lying. Apparently making a ham at home, is as easy as can be. You buy the ham on the bone, or boneless if you like and it's already cooked! Can you imagine?! All you have to do is season it, and bake it for 45 minutes. Done. You're never standing in line at that that Ham store again.
Serve our Brown Sugar Pineapple Ham with any of these sides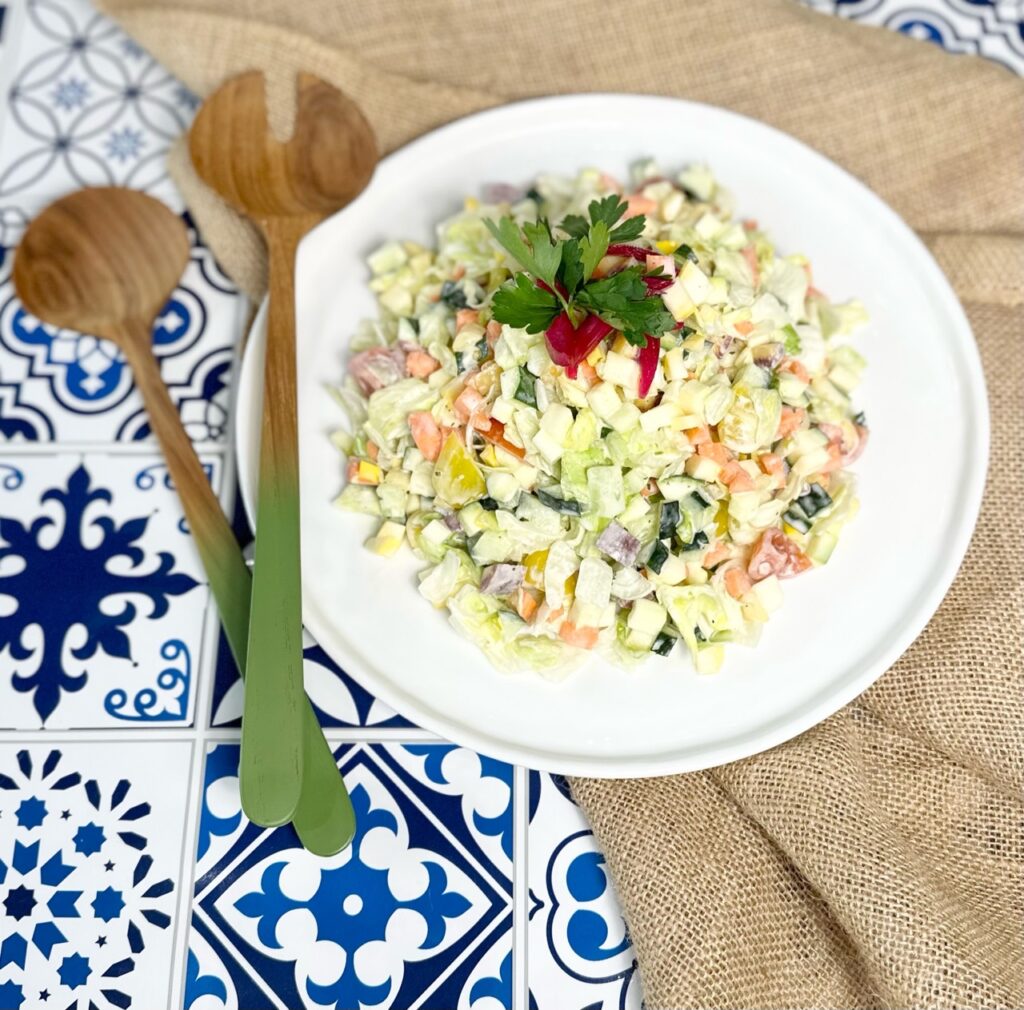 Brown Sugar Pineapple Ham
Course: Entree
Cuisine: Cuban
Difficulty: Easy
Ingredients
1, 6-9 pound bone-in ham, fully smoked and cooked


1 cup of turbinado sugar

1 tablespoon of kosher salt

1/4 teaspoon of red pepper flakes (optional)

1 jar of red pepper jelly (approximately 5-7 ounces)

1 pineapple cut in rounds or large chunks


Directions
First you want to preheat oven to 350 degrees


In a small bowl combine the brown sugar, salt and pepper flakes. Mix well.
Smother the ham with the jelly.

Then sprinkle the sugar mixture evenly over the ham and pineapple.

Place the ham, flat side down on a roasting pan. Place the pineapple all over the pan
Don't put the pineapple on top or you will be missing out on a crispy top.
Bake for 45 minutes. 
Then raise the heat to 425 and bake for 10-15 minutes until the ham and pineapple are golden brown. 
Serve ham on a platter
Add about 1/2 cup of water to the bottom of the pan and spoon those juices and the pineapple with the ham